That's Awesome! - Holiday Edition!
Top five gingerbread houses that currently inspire or amuse me:
1. Super Mario DS Whoa! Close ups available in the link.
2. CBGB GBH.
3. Space station!
4. Sorting hat gingerbread.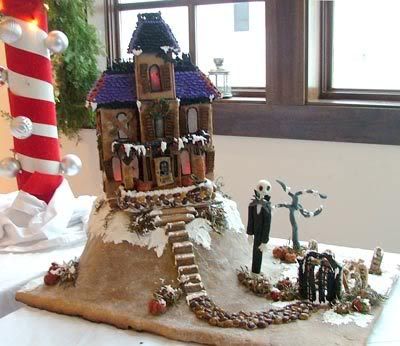 5. Nightmare Before Christmas house!
I'm not making a gingerbread house this year, but Sunday is my annual cookie marathon baking day. For the past few years my cousin Ginny has been joining me in the madness. This year we've brought in a few friends as well. Which is awesome because with 15 different types of cookies we'll need them! Be expecting a cookie post in the near future.